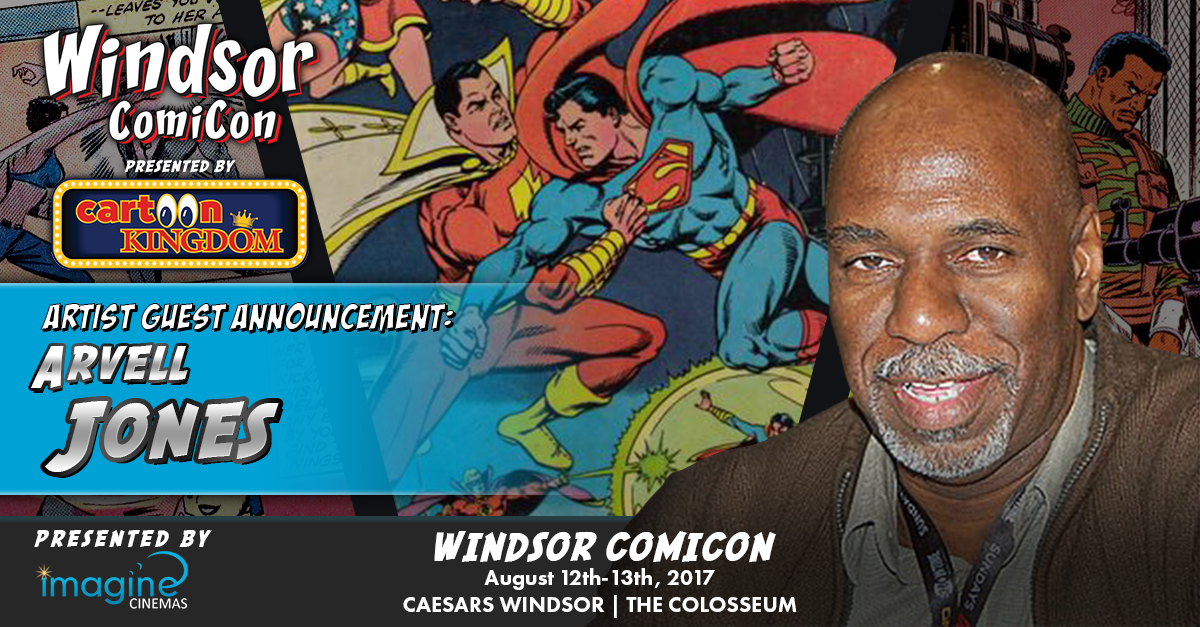 BLACK FEMALE SUPER HERO PIONEER TO SHOWCASE TALENT
Windsor ComiCon announces its 2nd comic guest Arvell Jones.
Windsor, ON. Windsor ComiCon is thrilled to welcome local Detroiter and accomplished artist Arvell Jones as its 2nd comic guest of the 2017 season.
Jones' work first began with Marvel assisting on features including the Black Panther and cyborg antihero Deathlok. His first full comics-art debut came in Marvel Premiere #20 starring the Iron Fist. He would continue drawing the next two stories where he co-created supporting character Misty Knight, a major ally to Iron Fist and Luke Cage. His influential character was meant to represent the epitome of strong, black womanhood in comics and would go on to pave the way for other similar characters. Misty Knight (portrayed by actress Simone Missick) made her debut television appearance through the Marvel Cinematic Universe Netflix series Luke Cage and is slated for a recurring role in the upcoming and highly anticipated release of Marvel's Defenders set for release (through Netflix) on Friday, August 18, 2017.
Jones' most well-known work comes from DC Comics' All-Star Squadron where he penciled the majority of issues from 1985 to 1987. Now, a successful television producer Jones still tries to find time to work on commissioned art and make convention appearances.
"Windsor ComiCon is pleased to feature Arvell Jones as a featured comic book guest," says General Manager, Colin Douglas. "His vision for establishing a strong black female character in a predominantly male driven comic culture was ahead of its time and set the tone for future comic creators."
Arvell Jones is presented by Imagine Cinemas.
*30*
Jeremy Renaud
Marketing, Sponsorship & Public Relations Coordinator – Windsor ComiCon
Phone: 519.566.1735 I Email: jeremynrenaud@gmail.com
ABOUT WINDSOR COMICON: Windsor ComiCon is an all-ages event, featuring popular genres such as: comics, sci-fi, horror, gaming, and anime / cosplay. The colossal event will take place inside The Colosseum at Caesars Windsor (August 12-13, 2017).  For more information, visit: www.windsorcomicon.com