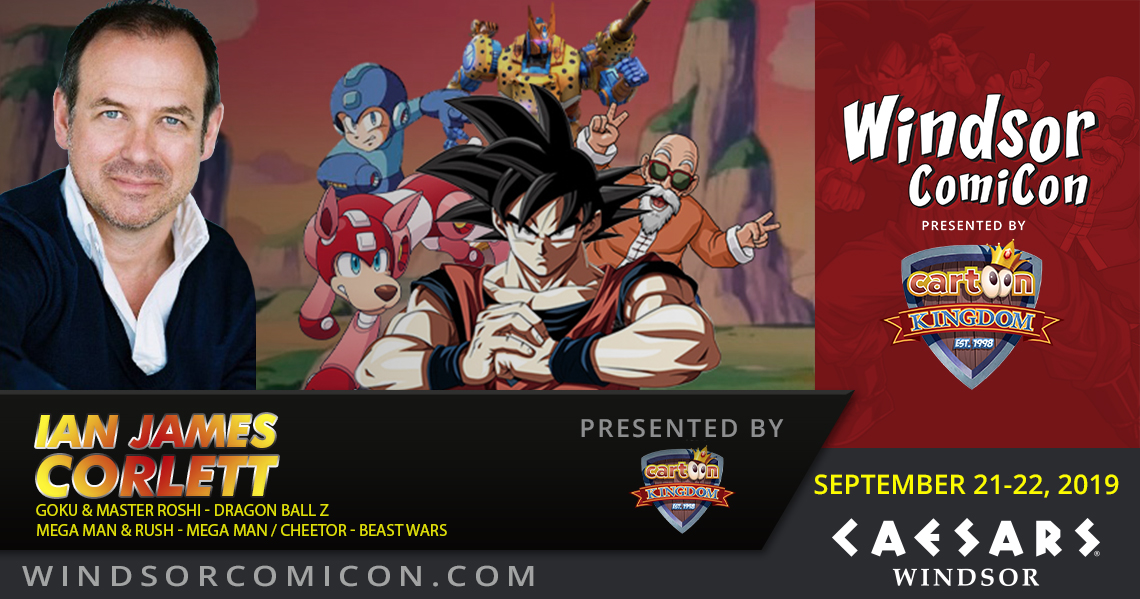 Original Voice of Dragon Ball Z's Goku Heads to Windsor
Windsor ComiCon Welcomes Ian James Corlett to its 2019 Guest Line-Up.
 Windsor, ON. Windsor ComiCon presented by Cartoon Kingdom is pleased to welcome Canadian voice actor, producer and author Ian James Corlett to its 2019 Guest line-up.
Known worldwide to fans as the original English voice of Goku plus Master Roshi in the Saban dub of Dragon Ball Z in the 1990's, Corlett is the creator of Studio B Productions' animated series Being Ian and Yvon of the Yukon.
He is also well known for his voice portrayals of Mega Man and Rush in Mega Man, Coconuts in the Adventures of Sonic the Hedgehog and Cheetor in Beast Wars and Beast Machines.
To view Corlett's complete resume, please visit: https://www.imdb.com/name/nm0003944/
"We are excited to both welcome and sponsor Ian James Corlett at the show and are confident fans of Dragon Ball Z will be looking forward to meeting him in person," says Cartoon Kingdom Co-Owner, Arlen Mifflin.
Corlett will be available for photographs and autographs all weekend long and will be hosting a voice workshop at Windsor ComiCon.
Ian James Corlett is presented by Cartoon Kingdom.
  *30*
Jeremy Renaud
General Manager – Windsor ComiCon
Phone: 519.566.1735 I Email: jeremy@windsorcomicon.com
ABOUT WINDSOR COMICON: Windsor ComiCon presented by Cartoon Kindom is an all-ages event, featuring popular genres such as: comics, sci-fi, horror, gaming, and anime / cosplay. The colossal event will take place inside The Colosseum at Caesars Windsor (September 21-22, 2019).  For more information, visit: www.windsorcomicon.com