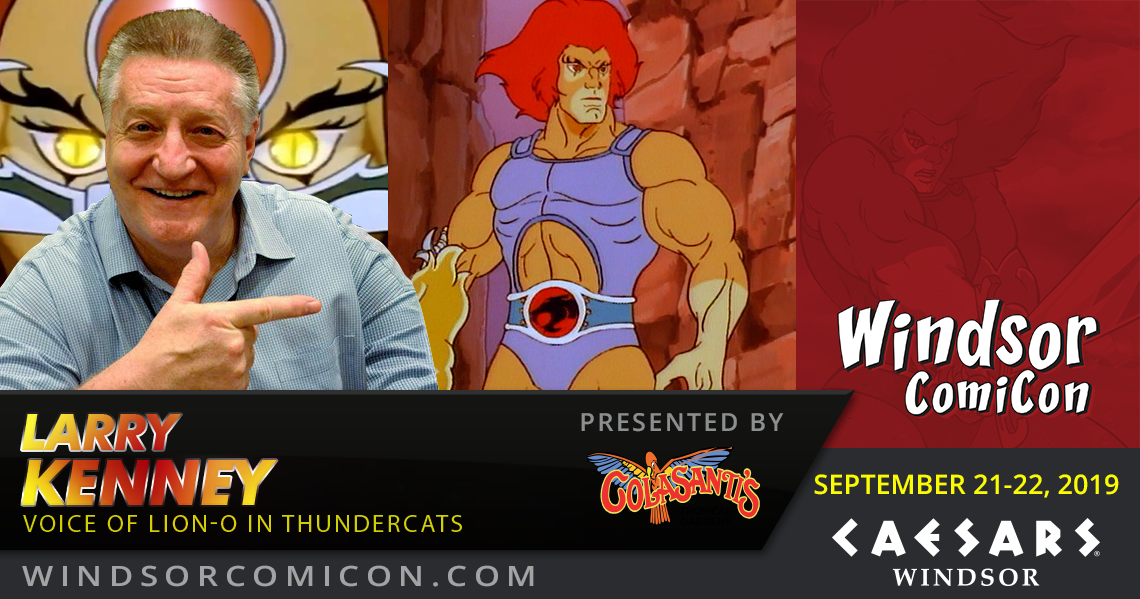 Windsor ComiCon Welcomes Larry Kenney, The Original Voice of Lion-O to its 2019 Guest Line-Up.
 Windsor, ON. Windsor ComiCon is pleased to announce its third guest of the 2019 season through Larry Kenney.
Beloved by fans worldwide as the original voice of Lion-O in the animated 80s hit, ThunderCats, Kenney would go on to portray several characters in television including Bluegrass in SilverHawks, Karate Kat in The Comic Strip and Dolph in TigerSharks. Kenney also served as the voice of Claudus in the remake of ThunderCats (2011) and had later reprised the voice of Lion-O in The Family Guy.
Kenney lent his voice to several popular cereal brands while serving as Count Chocula and Sonny the Cuckoo Bird to name a few. He also portrayed a variety in popular video games including but not limited to Grant Theft Auto IV, L.A. Noire and Red Dead Redemption 2.
"We thrilled to welcome Larry Kenney to this year's guest line-up," says President Colin Douglas. "Fans of ThunderCats will be excited to meet him."
Larry Kenney is presented by Colasanti's Tropical Gardens.
 *30*
Jeremy Renaud                                                                               
General Manager – Windsor ComiCon
Phone: 519.566.1735 I Email: jeremy@windsorcomicon.com
 ABOUT WINDSOR COMICON: Windsor ComiCon is an all-ages event, featuring popular genres such as: comics, sci-fi, horror, gaming, and anime / cosplay. The colossal event will take place inside The Colosseum at Caesars Windsor (September 21-22, 2019).  For more information, visit: www.windsorcomicon.com